Message Alert when running the Management Tool Installation Process in Win8/10
Submit a request
Permanently deleted user
When installing the CONNEX Management Tool in Windows 8 and Windows 10, the following alert may appear: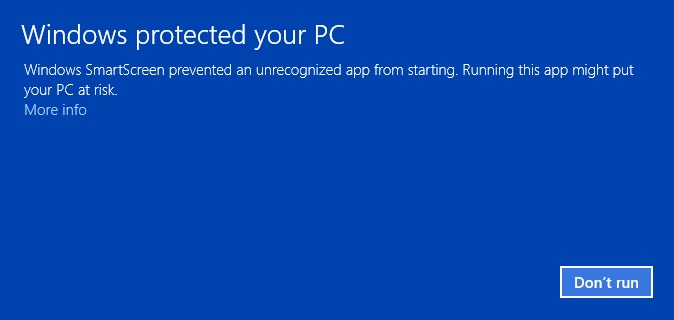 Continue with the installation by clicking the More info link.
Select the checkbox stating 'I understand the risk and want to run this app' and then click Run anyway.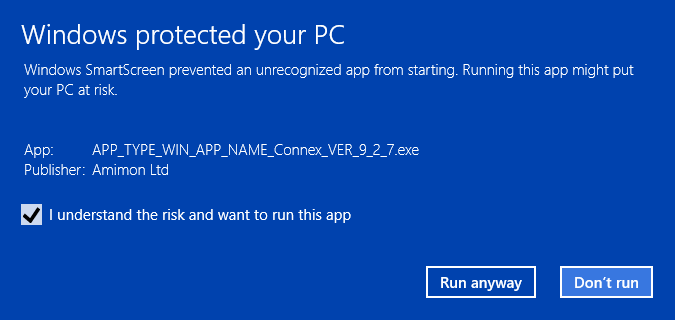 When installation is complete, the application operates normally.